Well, officially I am now 23. Almost 25 so I can rent a car fully without having to have insurance! I am looking fwd to that. But with being 25 that means I'm going to be 1/4 of a century... whoa that's crazy to think about.
Some cool things about my birthday- Which was June 14th-
June 14 is the 165th day of the year and there are 200 days remaining until the end of the year.

1777– The Stars and Stripes is adopted by Congress as the Flag of the United States

1937 – Pennsylvania becomes the first (and only) state of the United States to celebrate Flag Day officially as a state holiday.

1938 – Action Comics issue one was released, introducing Superman. (too funny! I share a birthday with superman.)
I share this birthday with
Alois Alzheimer, German physician

Donald Trump, American businessman and entrepreneur
Boy George, British singer

Jonathan Clare, English cricketer (born same year)

Lucy Hale, American actress

Daryl Sabara, American actor (the kid who played Juni Cortez in Spy Kids Movie)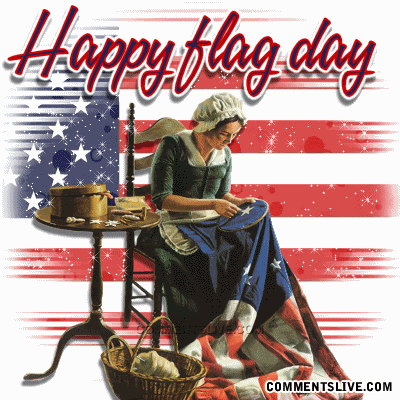 So that is probably more info you wanted to know about
my birthday but I thought I'd
share anyway.
Since it is flag day I have officially decided that I never really need to wear red, white and blue. Why? I'm born on flag day I don't need to be any more patriotic.